Weddings in Guatemala
Guatemala, an alive, magical and special land. Site that offers multiple spectacular settings to capture unique photographs which will allow you to remember this special moment of your wedding for the rest of your life.
Country of eternal spring
Guatemala enjoys a pleasant climate that creates colorful landscapes and allows extraordinary photoshoots at any time of the year.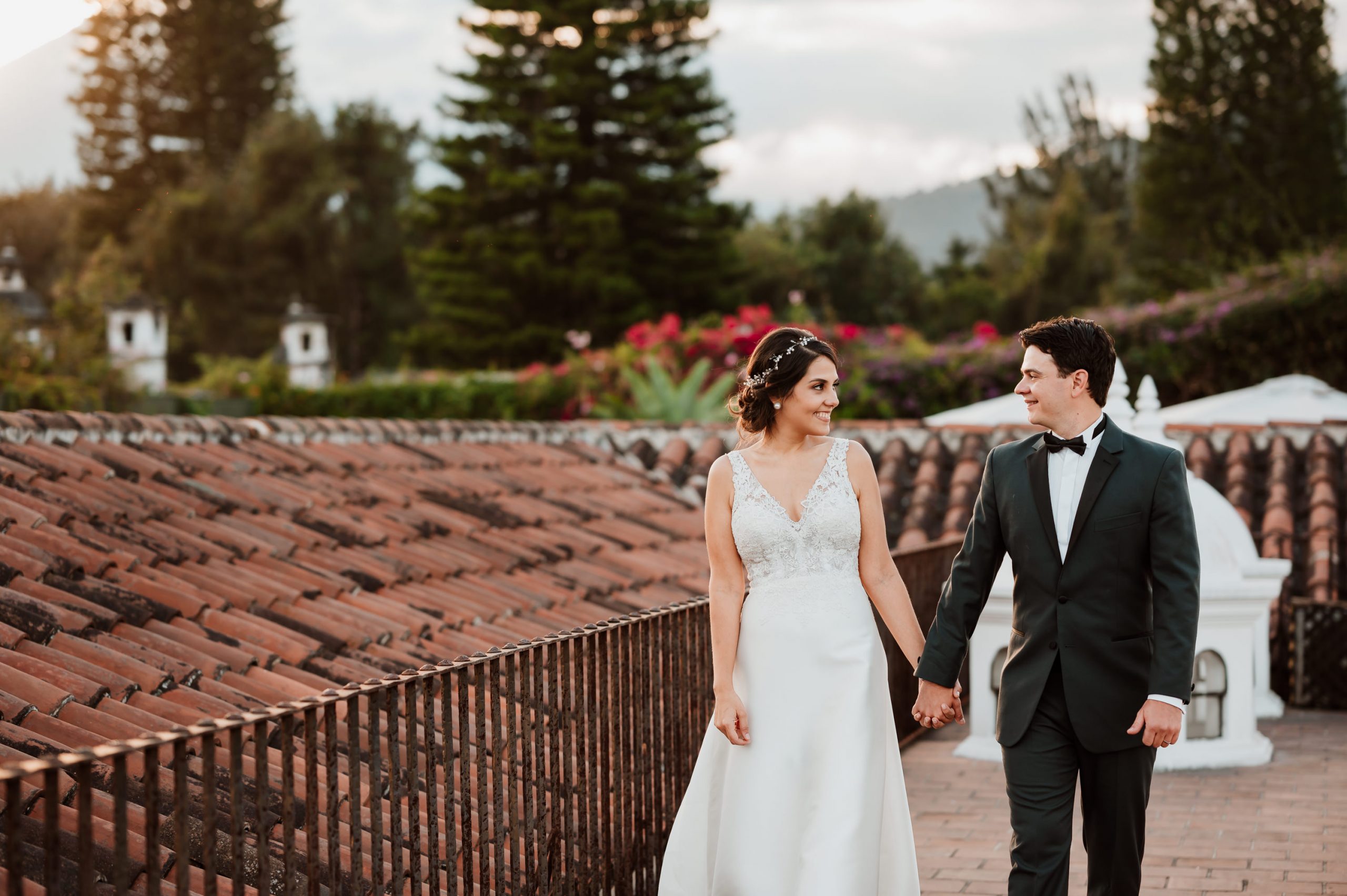 Wedding venues in Guatemala
Ruinas de Santa Clara
This place counts with a wide variety of spaces where you can take spectacular photos. From a beautiful garden with a fountain, to corridors with beautiful arches and a wonderful temple with an open roof and altar.
Ruinas de las Capuchinas
A place full of beautiful green areas, a two-level courtyard with a fountain in the middle and a roofed church with an epic entrance of huge wooden doors.
Pensativo House Hotel
It offers a quiet and luxurious space, with beautiful white architecture inspired by the ruins of the city and beautiful courtyards. It has well-lit spaces ideal for pre-wedding photoshoots.
Porta Hotel
Beautiful hotel with old and rustic spaces for vintage style photoshoots with nature as a spectacular backdrop.
Earth Lodge
This is a spectacular space to take pictures with multiple natural backgrounds, as well as it offers one of the most beautiful views of the city and the three volcanoes.
Ezenario Histórico
A 16th century structure with a large wooden door and ceiling and large windows that provide wonderful natural light during the day. In addition, it has a terrace with a spectacular view and an open patio with a beautiful fountain.
Pecorino
It has a beautiful decoration, with colonial-style walls and a lot of nature illuminated to perfection.
Affordable Wedding Gardens in Guatemala
The gardens of Guatemala are one of the most romantic places to capture unforgettable memories of your wedding day. You can find affordable gardens for weddings in Guatemala that have the ideal landscape, beauty and romanticism for getting married.
Offering options for all tastes, by night or by day, there is a garden for every desire that will make your wedding a unique and special moment.
Hacienda Santo Tomás GT
In this farm you will find 4 different gardens surrounded by nature. Ideal place to hold a unique event in the nature.
Jardines del Lago
Beautiful gardens overlooking Lake Atitlán. Take your wedding or pre-wedding photoshoot on the pier in the middle of the beautiful lake and its gardens. It is the right place for a rustic style wedding.
Jardines La Meseta
Garden located in the middle of the humid mountains of San Lucas Sacatepéquez with a beautiful view of Cerro Alux. Space that also offers ideal landscapes for rustic and very natural weddings. It has a space of huge, colorful and pleasant gardens. Special for photos both during the day with nature, and at night with the forest illuminated by the decoration, giving a much more romantic feeling.
San Gregorio
Surround yourself with nature, colorful spaces and a spectacular view. It has an extraordinary viewpoint where you will have an unforgettable landscape in the background.
Do you want to know my wedding photography packages?
Fill out the form below and I will gladly provide you with detailed information about the wedding photography packages that I offer.