I love creating stories with my camera
Photography it's not just my work, it's been with me my whole life.
I'ts how I understand the world
I started taking photographs 13 years ago because it was something that united me with my father, at that time I was 12 years old, now I am 25 and from that moment I began to tell my story through photographs, always with my camera since I was a kid chasing my dog ​​to take pictures of her in the funniest moments.
I was born in Antigua Guatemala, thankfully the best place to have a camera at 12 years old.
Probably you will get marry in a ruin where 13 years ago I was playing football with my mom.
My father gave me my first camera when i was 12 years old
I care for the raw feelings, the real moments, the genuine laughs and that good, intimate love
Over the years I fell in love with telling love stories, stories of people who love each other and who are authentic. I am lucky to have been born in the most beautiful place to get married, La Antigua Guatemala has a magic that captivates every couple that comes to visit it.
8 years ago I decided to take the first photograph of a wedding in Antigua Guatemala, and since then more than 250 weddings after.
I love the spontaneity of weddings, the fun and elegance, but mainly the Love that there is on that magical day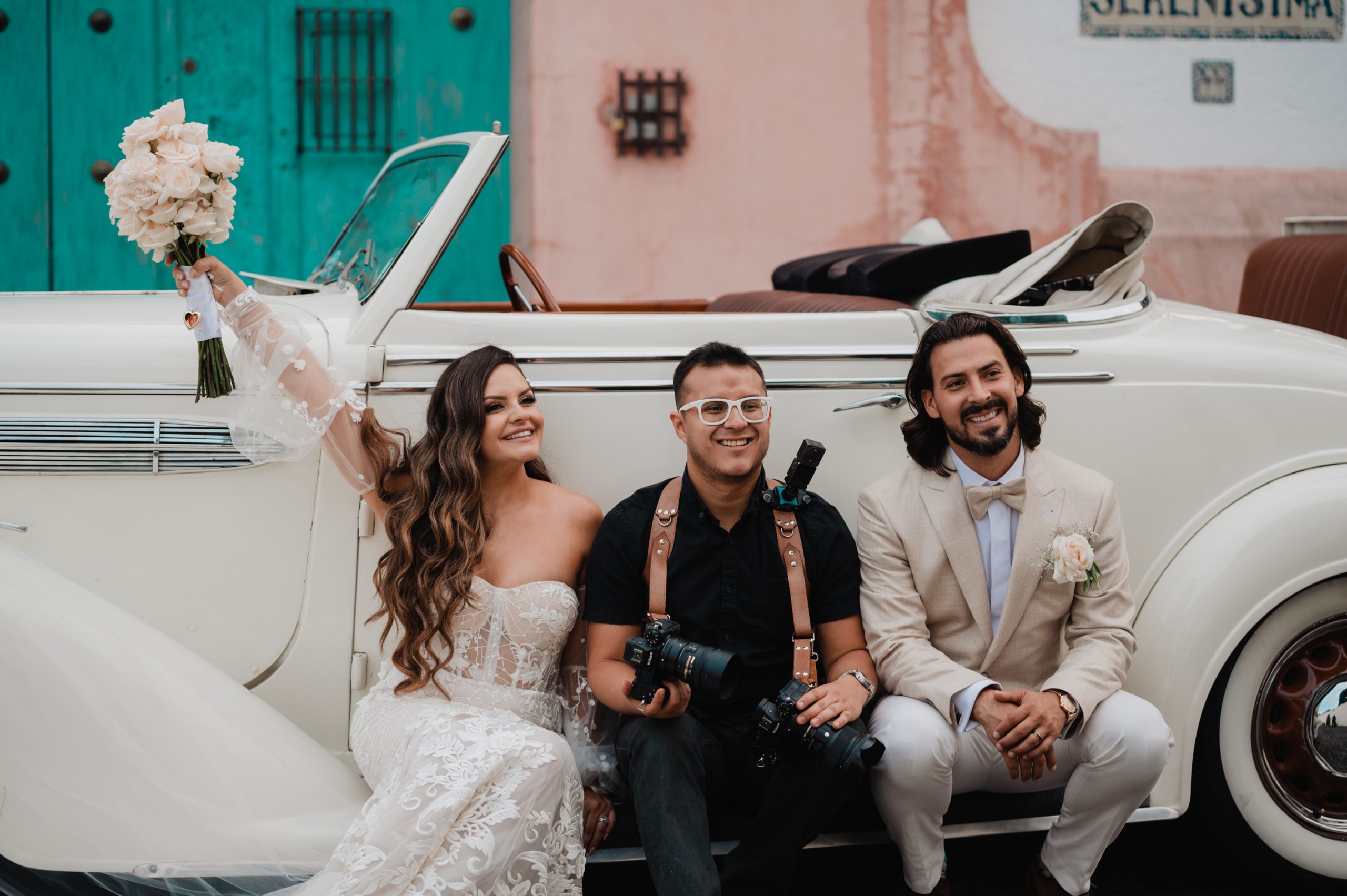 Some stuff you need to know about me
Nothing makes me happier than
I'm the youngest vendor in the industry
My photography mentor was